VW Beetle
Super high quality fibre glass VW beetle body parts that are very light weight and strong. No rust repair. Pre 67 and classic 70's bonnets, flared wings, fenders, vented decks.Ideal for racing and street bugs.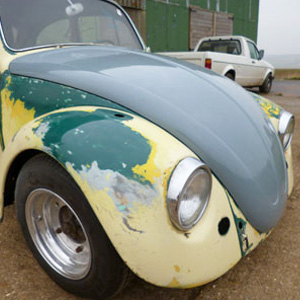 The mould for these was taken from an original 1967 bonnet to make the fit almost perfect . Available as a single skin for racing or with a fibreglass stock style hinge panel, which features threaded brass inserts to bolt onto the original hinges.  There is also a return lip around the edge to ensure a good seal onto the stock bonnet gasket. The quality of these bonnets is second to none , you'll never need to use a poorly fitting re-pro panel, or do rust repair again.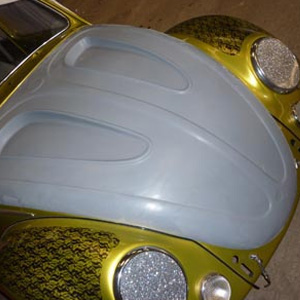 This is a re-moulded version of the Classic 70's Gasser bonnet. To make this mould we bonded the scoops into an original bonnet to ensure an excellent fit. Very light weight and strong, these are available as a single skin race item, or with a bonded in fibreglass hinge panel.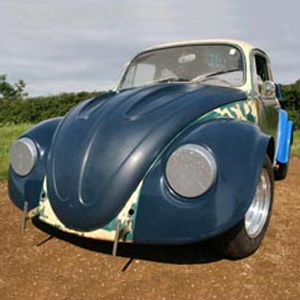 These moulds were taken from some original 70's flared wings, which have been extensively re-shaped to ensure an excellent fit. Perfect for that 70's look race bug.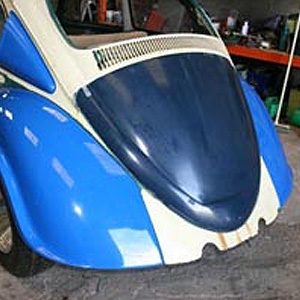 These flared rears are an excellent fit. They have about a 2 inch flare with a downward lip so you can trim them to how you want.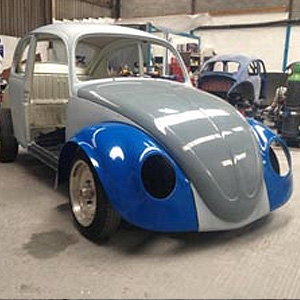 Pre 67 'sloping headlamp' versions of the earlier gasser wings, these have been moulded from original wings with a flare added for that unmistakable 70's style . Also available with a headlight bucket/bowl for street cars.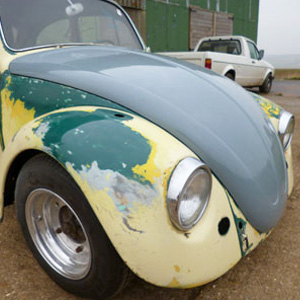 These dummy headlights have been designed to go with our wings as a lightweight replacement for the headlights on your drag car.
As above but for earlier sloping headlight wings.
Rear wings which have been made 40cm wider to accommodate larger rear tyres. These have been made to look like as much like a stock wing as possible by retaining the original shape.
Engine Deck Lid EMPI Style 'Eyebrow'
Replica of the original EMPI Eyebrow vented deck lid. Available as a single skin or with a hinge panel. Much better fit than some re-pro eyebrow lids available.