Finish
Body paint colour charts and finish specification. Choose a plain colour or opt for an imported high quality metal flake. Protected with a gel flow coat.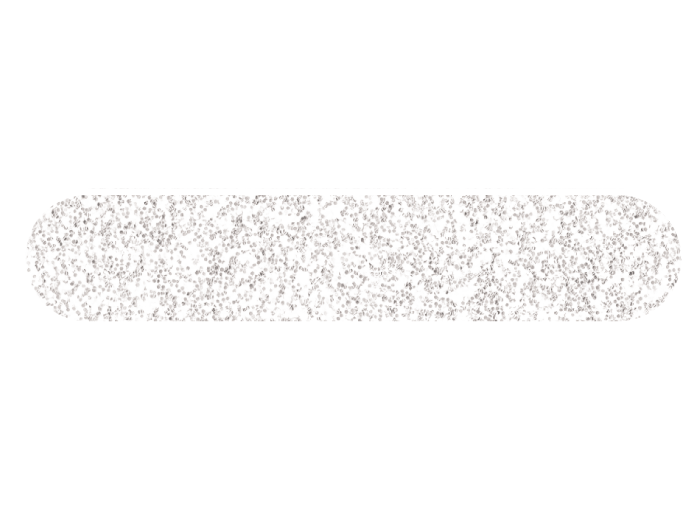 Expect an outstanding smooth finish. Choose a plain colour from 100's of shades or select a metal flake colour from the chart below. Alternatively we can prepare the body "grey ready" for paint. Each painted shell is finished with 2 layers of gel flow coat, making it easy to clean and prevents fibreglass splinters during build.
We have lost count of the number of shells we have glassed and finished. If you ask around and check buggies at the shows your likely to find one of ours. We made and finished the shells for Jeremy & James' buggies the Grand Tour S2 E8. You can send in some images of other buggies or cars and we can match the colour. Colour choice is not easy, just get in touch, we know what works best.
The Metal Flake finish is imported from the best supplier we could find in the USA which has been manufacturing before the 1960's. The metal flake is specifically designed for fibreglass and its tested against solvents, its heat tested to 130 ? and most important its UV stable. So your good for long term exposure in strong sunlight. Its also used on boats, "high wear" fairground rides. In short it has a tough resistance to the elements and its easy to clean. Its applied with a gel flow coat.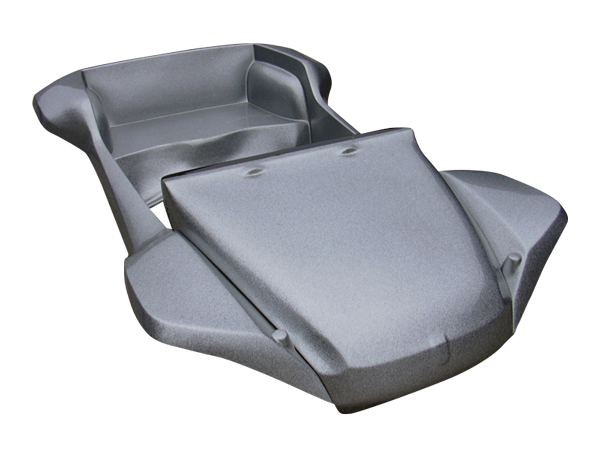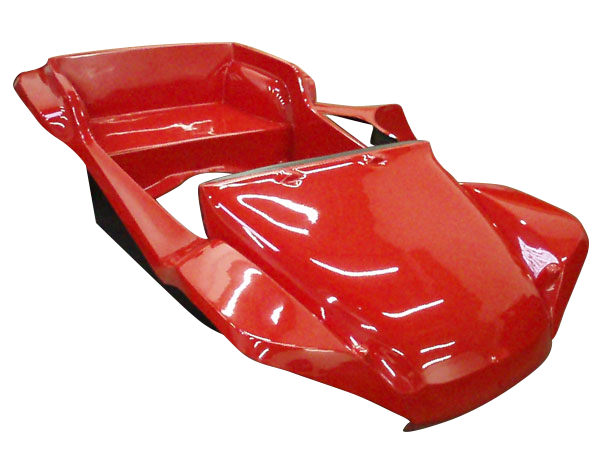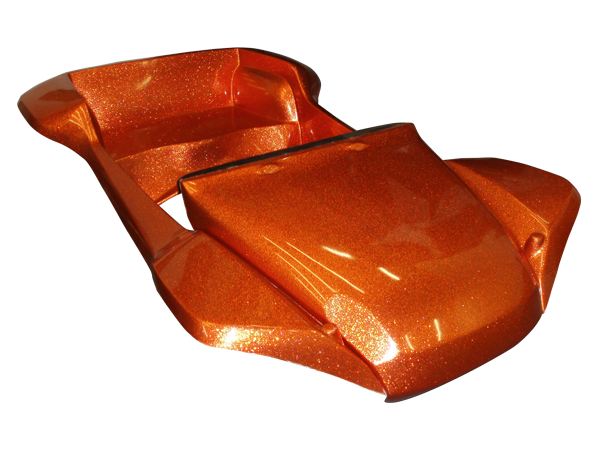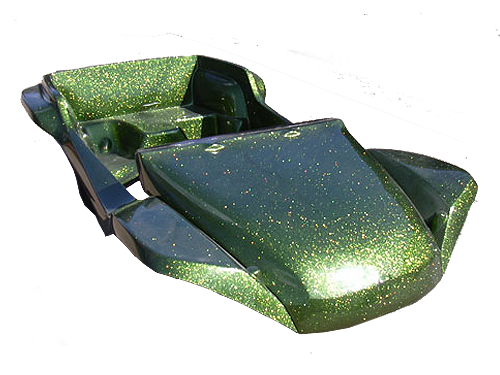 | | | |
| --- | --- | --- |
| Colour description | Color code | Swatch |
| | | |
| --- | --- | --- |
| Brilliant Sea Green | 23P | |
| Brilliant Ocean Spray | 52P | |
| Brilliant Lime | 21P | |
| Brilliant Emerald Green | 20P | |
| Brilliant Moss Green | 18P | |
| Brilliant Ice Blue | 24P | |
| Brilliant Sky Blue | 25P | |
| Brilliant Blue Teal | 17P | |
| Brilliant Stratosphere | 51P | |
| Brilliant Canadian Blue | 71P | |
| Brilliant Royal Blue | 15P | |
| Brilliant Western Blue | 66P | |
| Brilliant Navy | 65P | |
| Brilliant Blue Gunmetal | 46P | |
| Brilliant Lavendar | 26P | |
| Brilliant Purple | 13P | |
| Briliant Gunmetal | 35P | |
| Brilliant Bronze | 31P | |
| Brilliant Jet Black | 36P | |
| Brilliant White | 77P | |
| | | |
| --- | --- | --- |
| Colour description | Color code | Swatch |
| | | |
| --- | --- | --- |
| Brilliant Chrome Silver | 1P | |
| Brilliant Shimmer Sand | 2P | |
| Brilliant Sahara | 61P | |
| Brilliant Cinamon | 62P | |
| Brilliant Chartreuse | 6P | |
| Brilliant Light Gold | 3P | |
| Brilliant Dark Gold | 4P | |
| Brilliant Marigold | 84P | |
| Brilliant Penny Copper | 30P | |
| Brilliant Golden Orange | 7P | |
| Brilliant Apricot | 9P | |
| Brilliant LT Copper | 44P | |
| Brilliant Pink | 27P | |
| Brilliant Rose Copper | 54P | |
| Brilliant Plum | 64P | |
| Brilliant Rose | 45P | |
| Brilliant Fuchsia | 12P | |
| Brilliant Deep Burgundy | 59P | |
| Brilliant Fire Red | 10P | |
| Brilliant Regal Red | 57P | |
| Brilliant Apple Red | 70P | |
| Brilliant Dark Red Taupe | 49P | |