Classic
Fibreglass body kits in a range of classic buddy styles. Strengthened and finished in colour or high spec metal flake. Protected with a gel coat. Our body shells are hand made to order, they come in an outstanding smooth finish. The moulds are constructed with 7.5 oz lay up of the highest grade glass fibre available giving a 6mm thick tub. A pair of strengthening tubes are glassed in, under each side running from front to back. Bonnets come with the dashboard already glassed in place making the whole shell stronger and preventing sagging in the centre of the bonnet.
The integral bonnet and dash provides a strong mounting for the windscreen so no special mounts are required. The fit of the bonnet in the body is excellent putting less stress on the bolting points. Under the bonnet is a mounting area for the standard Beetle fuel tank. Optional side pods can be fitted once the body is mounted to the chassis with bolts inside the wheel arch. Bodies mount to the chassis in much the same way as the original Beetle shell which was removed with a line of bolts around the bottom of the tub.
Choose from over 100's of different plain colours to make your buggy unique, or add a super high quality metal flake alternatively we can prepare the body "grey ready" for paint. Once finished, all Buggy bodies are flow coated in black on the under side for durability and long life. For protection a 2 layer gel flow coat is added all over. Its a satin finish which is easier to clean and prevents glass splinters during build.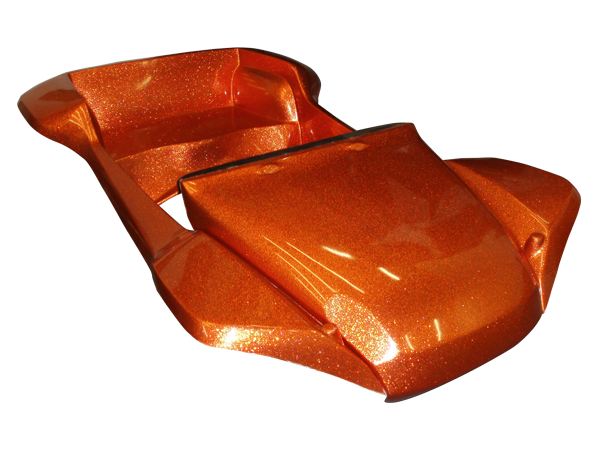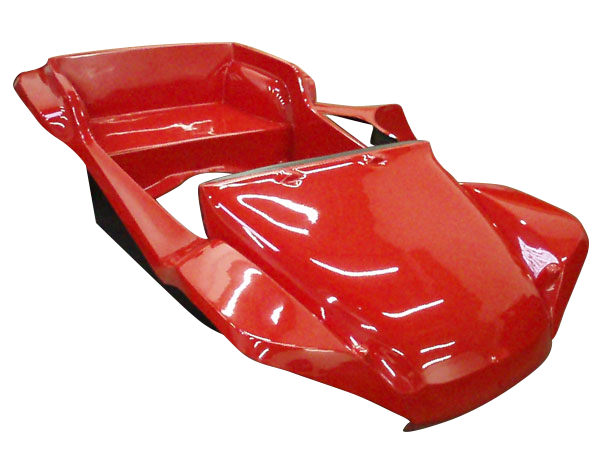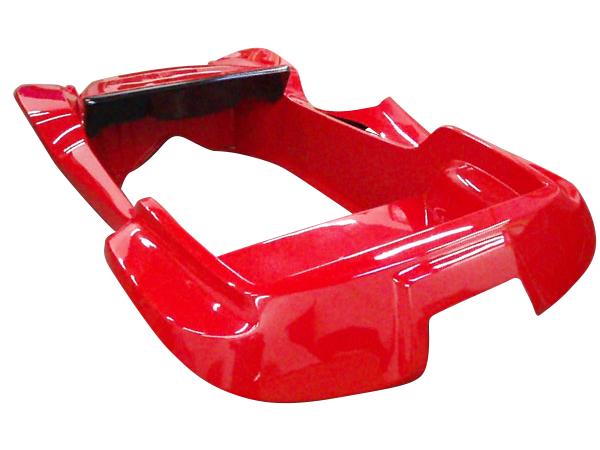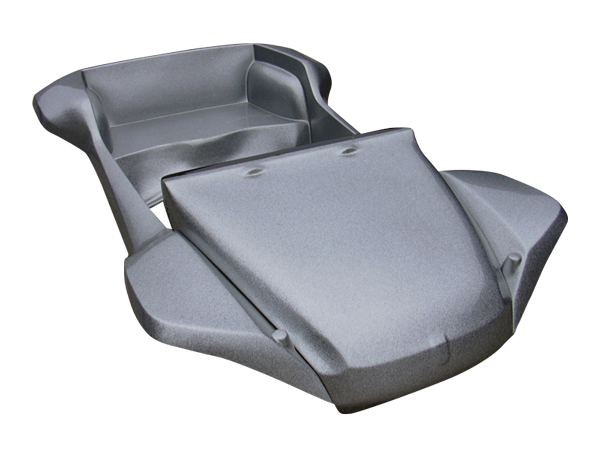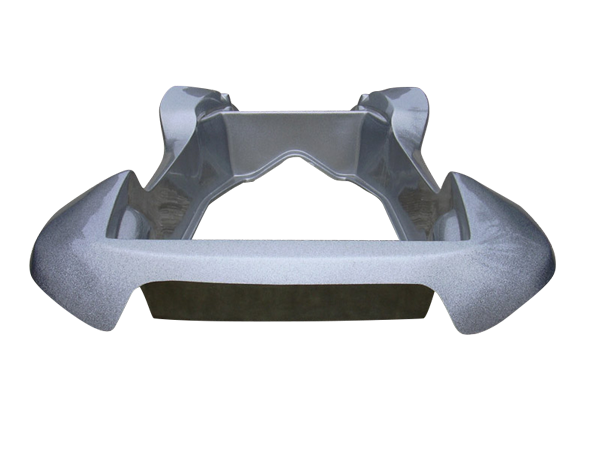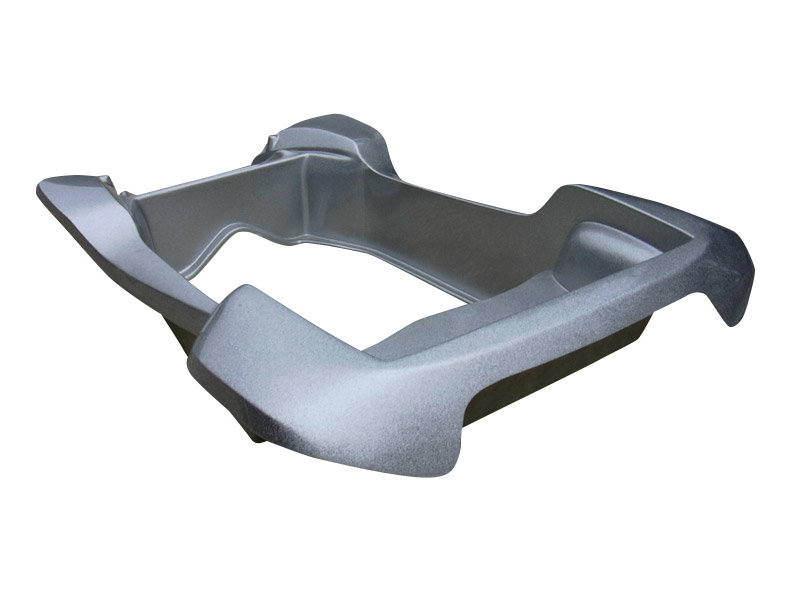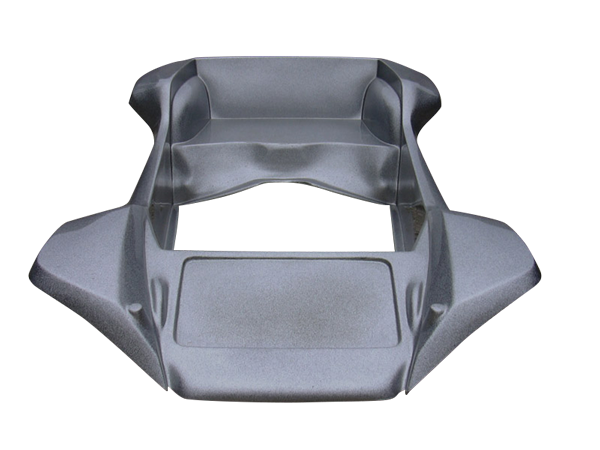 Choose a style from the iconic Classic Manx and the 1970's Bounty Hunter to the updated, yet subtle Prowler or recently modernised Sidewinder. Negate chassis shortening with the GT Long Wheel Base Buggy.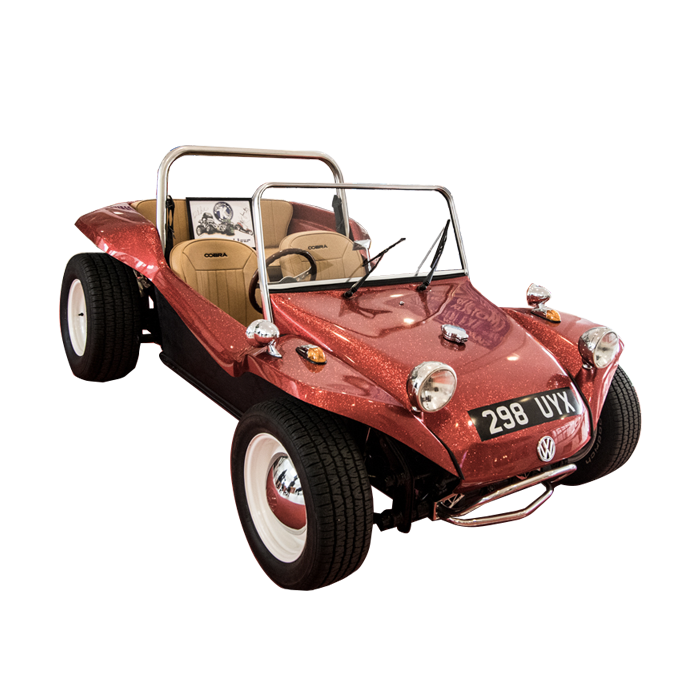 The GT Long Wheel Base buggy body is designed to fit on an un-shortened VW beetle chassis, saving the shortening expense. 4 comfortable seats can be built in. We are working in association with Kingfisher Kustoms and GT Mouldings. The GT is now offered with a Classic-style bonnet and integral dash so that the standard buggy windscreen and alloy frame can be used .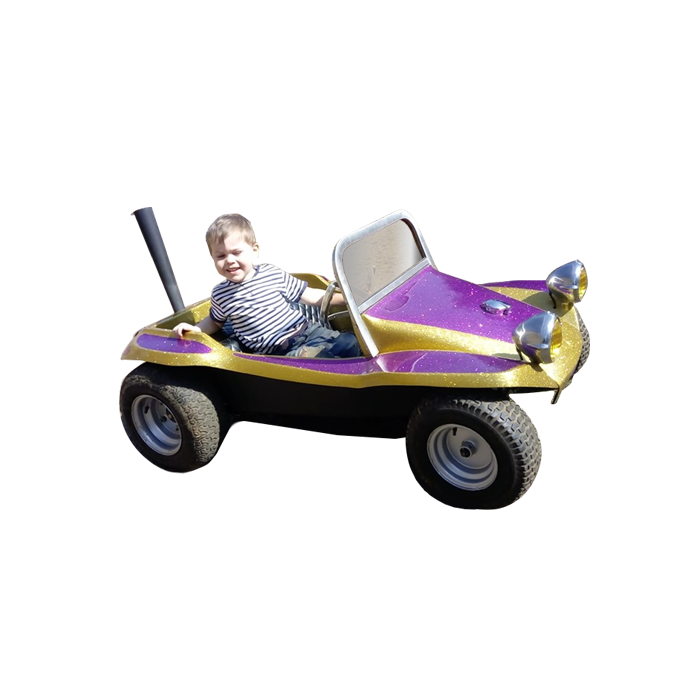 Mini Manx and VW campers for kids. Mini buggies are great fun build yourself body kits for kids of any age. Available in all the same colours as the full size kits, including all the Metal Flake finishes, so why not build a Mini to match your Buggy for the kids or yourself. Perfect for getting around a Volkswagen show.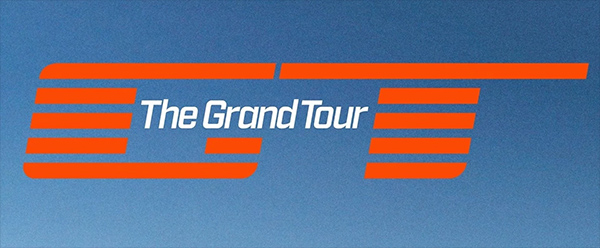 Media
We were super stoked when asked to produce the classic dune buggy shells for The Grand Tour with Clarkson, Hammond and May. S2 E8 the boys blast across Namibia's desert terrain. Do you remember the TV advert with the buggy towing the Phones 4 U sign. "Yer Yer Yer". Also one of our creations.
More